---
Driver Parallel Lines - recenze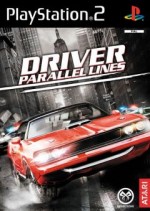 Je to už nějaký ten pátek, co se na naši PlayStation 2 dostal nový nadějný díl Drivera. Jelikož byla trojka totálním propadákem, čekalo se, že čtyřka mnoho věcí napravý. Jak to dopadlo, se dozvíte v následujících řádcích.
Hned po spuštění vás příjemně překvapí krásné referované filmečky. To velice vylepší počáteční dojem ze hry. Po skončení fimečku na vás čeká útěk před policisty, což už graficky není nějak okouzlující, ale jde to. Hned na začátek tedy celkem dobře vypadající hra, ale nyní k věci.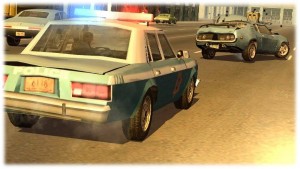 Hlavní postavu představuje jakýsi TK. Normální americký buran snažící se získat co nejvíce peněz. Jeho předností je řízení automobilů. Příběh je celkem zajímavý a to i hratelnostně, protože začínáte roku 1978, náhle se přesunete o 28 let kupředu (TK půjde do vězení) a vy znovu začínáte v roce 2006. Město, auta, motorky, hudba a dokonce i hlavní menu hry se změní k nepoznání a je tu nová hra (no, to s tou novou hrou trochu přeháním, ale je to docela zajímavé).
Hratelnostně je na tom hra celkem dobře. Máte úplnou volnost pohybu, můžete plnit mise v jakémkoliv pořadí nebo například tunit automobily (což je třeba oproti GTA: San Andreas mnohem propracovanější).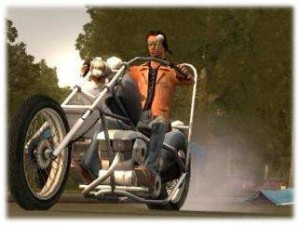 Mise nejsou zrovna různorodé, většinou zpočívají v tom, někam dojet, někoho zabít a uniknout před policí (to ale slabina většiny městckých akcí). Čekají na vás ale i závodní nebo střílecí mise. Všechny jsou rozděleny na povinné a nepovinné a dosáváte za jejich splnění většinou peněžitou odměnu, za které si můžete třeba vylepšit jedno ze svých aut. Proč jedno? Aut můžete totiž vlastnit víc a každé z nich si tunit podle svích představ.
Graficky se mi líbili doopravdy vyvedené modely všemožných cestovních prostředků. Okolí je však takové stereotypní. Můžete narazit na pár celkem pěkných efektů. Z nich můžu jmenovat například létající odpadky v podobě různých papírků a jiného harampádí za vašimi rychlímy koly. Graficky hra však nesklame.
Co se týče ovládací stránky hry, tak Reflection konečně pořádně zamakalo na ovládání hlavní postavy a hlavně na střílení. Pořád to není perfektní, ale oproti Driv3rovi se vám bude střílet jedna radost. Na řízení aut byli Reflections vždy profíci, takže žádné překvapení.
Další opravdu skvělou stránkou hry je ta zvuková. V obou časových obdobích se nachází desítky hitů, které se v žádném případě neohrají.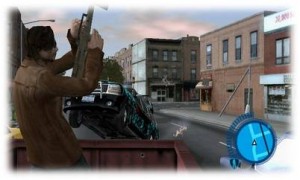 Nakonec ohodnotím, jak vývojáři zvládli zhruba 28 letý přesun časem, na kterém hra stavěla. Řeknu to rovnou, v sedmdesátých letech je hra mnohem lepší než v současnosti. Atmosféra náhle jaksi vyprchá a vás drží u hry jen mise, zatímco v letech sedmdesátých se cítíte uvolnění, policistům se dá snadno uniknout a barva je jaksi jemnější. Nevím, jestli byl tohle úplný záměr autorů, ale moc se jim to nepovedlo.
Když bych měl nového Drivera shrnout, řekl bych, že se jedná o celkem hrdého nástupce zpackané trojky. Dokonalá hra to ani zdaleka není, ale jestliže se do ní ponoříte naplno, bude vás bavit. V druhém časovém období už to takový zázrak není, ale vy budete chtít hru dohrát, takže u ní zůstanete celkem dlouho. Při dnešní ceně hry (zhruba 600 Kč) je to kvalitní titul, kterému přijdete na chuť, to vám zaručuji.
hodnocení:    80%
autor:   Tomáš Pavelka 
Komentáře
Přehled komentářů
---
---